Description
Natural Butt Enhancing Supplement & Buttock Size Enlargement Cream Combo Set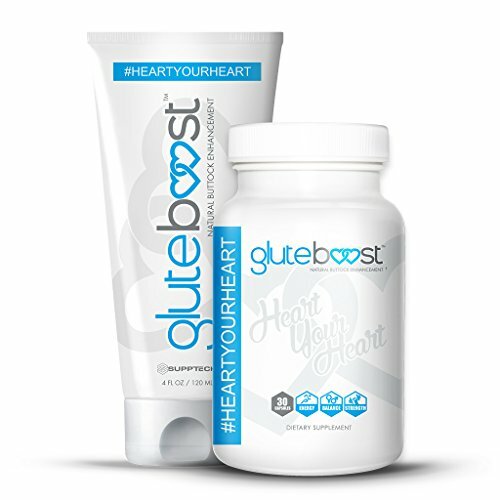 Gluteboost Pills alone help increase the size of your butt up to 40% in healthy fat storage and muscle growth.
Our 100% all natural supplements are very safe with no known side effects or risks.
Results may be seen in as little as 4-12 weeks of using Gluteboost Pills, and even sooner when paired with Gluteboost Butt Enhancement Cream.
No diet or exercise required to see results, however we can provide FREE diet and exercise tips upon request.
All Gluteboost products are backed with a 100% satisfaction guarantee and give permanent results.
Are you wondering How To Get A Bigger Butt or how to get Bigger Buttocks Naturally? Gluteboost butt enhancement pills is your answer!!! Gluteboost is an All Natural Booty Pill designed to give you a bigger booty without expensive butt injections or surgeries. If you want to get a bigger butt naturally, get Gluteboost butt pills today!